Arkansas Ministers and Wives Day
Tuesday, August 23, 2016
With One Heart : Building Unity in Your Church
Speakers
Dr. Randy Willingham
Randy Willingham came to Harding University in 2000, as an associate professor, in hopes of narrowing the gap between academic learning and practical training for the church life. He received the Distinguished Teacher Award from Harding University in 2006. He later became a full professor before shifting his responsibilities to serve under the Vice President of Church Relations at Harding University. He is also executive director for the Center for Pure Heart Vision, a non-profit dedicated to helping churches mature as partners in God's mission.
His belief that practical ministry is always a multi-disciplinary experience is reflected in his ministry classes that include both ministry and non-ministry majors. He is a ministry coach for elders, ministers, and other caregivers in the field. Dr. Willingham does church consulting in managing conflicts and developing leadership. He has certification in several ministry tools such as the Leadership Circle Profile, certification as a Natural Church Development consultant, and the Conflict Dynamics Profile. He has developed the Godly Leadership Profile as a tool to engage church leaders. 
He attended Oklahoma State University, before graduating from the Harding School of Biblical Studies, Harding University (a B.A. in Bible and minors in Greek and Physical Education), Harding Graduate School of Religion (an M. Div. emphasizing philosophy of religion and New Testament), and Abilene Christian University with a Doctorate of Ministry degree. He has post-doctoral training in training in leadership, mediation, and counseling.
Randy and Eva were married in 1982 and they have two sons, Nathan and Daniel, and one daughter-in-law, Hannah (Coker) Willingham.
We are excited to welcome Randy as our 2016 Arkansas Ministers and Wives Day speaker.
Linda Brumfield
Linda Brumfield grew up on the family farm/ranch in Stanley, New Mexico. She graduated from Lubbock Christian University with a degree in Family and Consumer Science. Linda taught for both Harding Academy in Memphis, Tennessee and Harding Academy in Searcy, Linda and her husband Joe have been in ministry since their marriage in 1979. They have served in Tennessee, Oklahoma and Arkansas, in youth ministry, campus ministry and preaching. Joe currently teaches for Harding University. Joe and Linda have two children.
Linda's hobbies include sewing, quilting, cooking, gardening, and the great outdoors. The Brumfields live on their family cattle farm in McRae, Arkansas.
Joe and Linda attend the Downtown Church in Searcy where Joe serves as a shepherd.
We are excited to welcome Linda as a speaker for our 2016 Arkansas Ministers and Wives Day.
Schedule
2016 PROGRAM SCHEDULE
THEME:  WITH ONE HEART –
Building Unity In Your Church
(All Sessions held on second floor of David Burks American Heritage Building)
8:30 a.m. – 9:30 a.m.       Complimentary Continental Breakfast / Fellowship  - Arkansas Room
MINISTERS & WIVES TOGETHER  – Regions Room
9:30 a.m.               Devotional – "Unity:  The Essential Ingredient for Healthy Churches" – Roger Gean (Pine Bluff)
10:00 a.m.              Kerusso Future Preacher's Presentation – Devin Swindle
LADIES PROGRAM – Armstrong Room
10:30 a.m.               "Building Unity by Dealing With Your Own Heart - Part 1" - Linda Brumfield
11:15 a.m.               "Building Unity by Dealing With Your Own Heart - Part 2" - Linda Brumfield
MEN'S PROGRAM – Regions Room
10:30 a.m.              "Proven Strategies for Building Unity" – Dr. Randy Willingham 
11:15 a.m.              Colleagues Circles – Sharing, Mutual Encouragement, Prayer
MINISTERS & WIVES TOGETHER –Founder's Room
12:15 p.m.                        Complimentary Lunch
Welcome – Dr. Bruce McLarty, President,  Harding University
Speaker:  "Dealing Positively With Negative People"    Dr. Dan Williams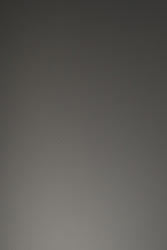 Whatever your ministry position, you will be uplifted and refreshed by this annual program. More information will be posted soon about our 2016 program!
Dr. Dan Williams
Vice President for Church Relations
Contact Us
Location: McInteer Suite 121