Welcome to Harding University's Carr College of Nursing. The nursing program, founded in 1975, holds a legacy of preparing quality nurses. Our graduates are in demand. They work not only in Arkansas, but throughout the United States and the world.
Our uniqueness will interest the person who likes a challenging and exciting profession and endless career opportunities. Among these unique features are:
Our mission-"Developing Nurses as Christian Servants."
A Christian heritage which permeates class and clinical instruction.
Close teacher-student relationships and mentoring.
A variety of clinical experiences including wellness and health promotion.
Admission tracks which meet different learner needs.
A Health Care Missions Program with local as well as international experiences.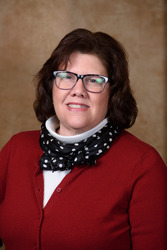 Browse our information. Review our undergraduate nursing program. You may contact us via e-mail or the above phone number. Let us know how we may serve you!
We hope that you will choose the Harding Experience for your nursing preparation.
Susan Kehl, PhD, RN, CNE
Dean Carr College of Nursing