Arkansas Ministers and Wives Day
Speakers
We are excited to announce our speakers for the 2017 Arkansas Ministers and Wives Day!
Keith Kilmer is the Pulpit Minister for the Robinson Avenue staff in Springdale, AR. Keith has a Bachelors degree from Harding University and a Masters degree from Abilene Christian both in Biblical and related studies. He has served churches in Texas and Arkansas as well as having spent five years on the mission field in Santiago, Chile.
Keith's partner in life and ministry is his wife Michele. Michele works part-time as a pediatric nurse practitioner as well as being active in ministry and church-life. The Kilmers have three children.
Steve Norris is the Preaching Minister for the Robinson and Center church in Conway. Born and raised in Arkansas, he attended preaching school in Michigan where he met his wife Sandy. After graduation from preaching school, Steve continued his education and has earned both undergraduate and graduate degrees from Harding University. Steve has been preaching full-time for over thirty years.
Steve and Sandy have three daughters, two son-in-laws, and several grandchildren.
Rachel Swindle received an undergraduate degree in Early Childhood Education from Williams Baptist College and a graduate degree in Reading from Harding University. She works at Harding as a Residence Life Coordinator and also teaches reading and vocabulary to Chinese students in the ESL program as an adjunct professor.
Rachel is married to Devin Swindle, a faculty member in the College of Bible at Harding and also the Preaching Minister at the Highway church in Judsonia. Rachel and Devin have four boys and also serve as foster parents.
Schedule
The schedule for the 2017 Arkansas Ministers and Wives Program is now available! Click the link below to view it.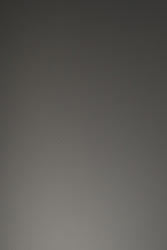 Whatever your ministry position, you will be uplifted and refreshed by this annual program. More information will be posted soon about our 2016 program!
Dr. Dan Williams
Vice President for Church Relations
Contact Us
Location: McInteer Suite 121